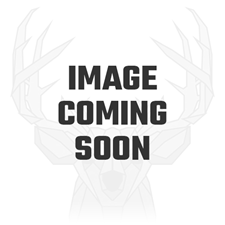 HOYT CARBON PROSTACK STABILIZER, 6" BLK W/ COLOR DISCS
View Details

HOYT VTM 34 PREMIUM ALUMINUM COMPOUND BOW - ALL VARIATIONS
Out of Stock
View Details
Hoyt
Archery Products Available from Local Pro Shop
Root River Archery, Inc. is proud to carry archery supplies, crossbows and compound bows from brands like Hoyt Archery.
With a selection of high-quality bows available for men, women, and kids, Hoyt Archery offers a complete line of state of the art bows. Nobody does carbon quite like Hoyt Archery. The industry's only hand-laid hollow carbon risers provide unmatched forgiveness, accuracy, and efficiency. Flagships like the Carbon Defiant exceed expectations without exceeding your budget. Compound bows from Hoyt Archery provide state of the art performance, but traditional recurve bows create a primal sensation.
Archers looking for a traditional feel with modern performance will be drawn to recurve bows from Hoyt Archery. Products like the Buffalo or Dorado help bring purists back to the true spirit of archery.
Hoyt Archery Compound Bow Packages
Not one to send customers into the field unprepared, Root River Archery offers Hoyt compound bows for sale with complete hunting packages. Available in-store only, Hoyt compound bow packages from Root River Archery ensure you get the right fit, and the right gear, for your next hunt. Basic packages include a three-pin sight and a four arrow quiver. More complete packages, like those for the Hoyt Powermax and Powermax LD, include:
Fuse Pro-Fire 3 Pin Sight
QRD Drop Away Arrow Rest
Fuse Vector 4 Arrow Quiver
Hoyt Wrist Sling
Peep Sight with Hose
Fuse Flexblade Stabilizer
Hoyt Archery: A Way of Life
Archery is more than a hobby to Hoyt, it's a way of life. Every Hoyt product is built with the hunt in mind. Lightweight high-performance compound bows built to last help hunters stalk prey all day, while traditional recurve bows let hunters connect with the true spirit of archery. Since 1931, Hoyt Archery has been run by hardcore hunters with a passion for the sport. Every Hoyt bow is made by a hunter, for a hunter.