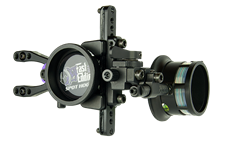 SPOT HOGG FAST EDDIE DBL PIN, MRT, R/H, 0.019 GREEN PIN
View Details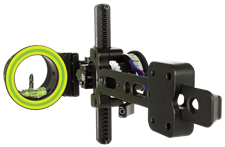 SPOT HOGG FAST EDDIE XL DOUBLE PIN W/MRT, R/H, 0.019 PINS
Out of Stock
View Details
SPOT HOGG FAST EDDIE DBL PIN, MRT, L/H, 0.019 GREEN PIN
View Details
Spot Hogg Sights
SPOT HOGG: TOUGH PRODUCTS FOR TOUGH SHOTS
With bow sights like the Wiseguy™, FAST EDDIE and FAST EDDIE XL, Spot Hogg has staked its claim in the world of hunting and target archery. What started as a small-time business has turned into an international powerhouse, providing marksmen everywhere with results. Shoot like you mean it with a Spot Hogg bow site, made with the serious hunter in mind.
PROFESSIONAL ARCHERY PRODUCTS IN-STORE AND ONLINE
Conveniently located in Racine, Root River Archery provides high-quality archery supplies and hunting equipment to southeast Wisconsin. We proudly carry Spot Hogg sights for sale, along with a wide variety of compound bows, crossbows and hunting accessories. Our store offers an indoor archery range where customers can test equipment or sign up for archery classes. Our professional, expert staff will work to find the best products to suit your needs, whether it's putting dinner on the table, a trophy on the wall or one more tick in the record book.